UNIFORM SPECIAL - $25 PER SET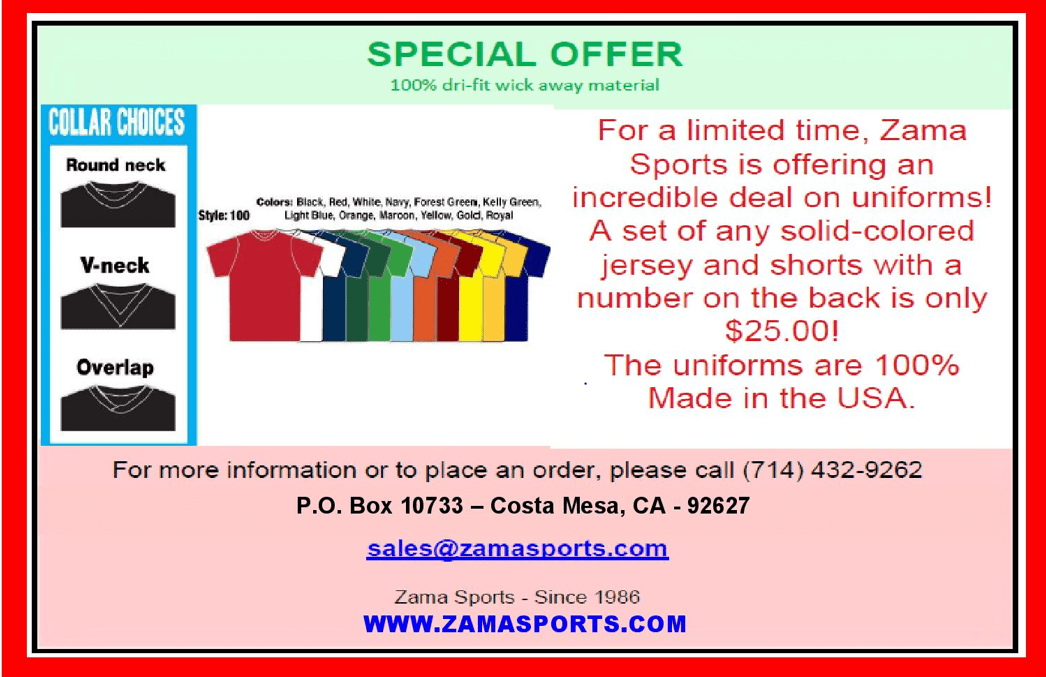 Zama Sports is offering a special deal on uniforms for those attending the upcoming International Friendship Cup tournament. Teams can order a set of uniforms from the above solid colors and neck styles, for the low cost of $25 per set (when a minimum team order is placed).
The set includes:
Jersey with number on back
Matching set of shorts
Socks
Don't wait to put in your order for a new set of uniforms!!
To order either email
sales@zamasports.com
or call
(714) 432-9262.